As a believer in the potential of the African continent, Executive Founder of Janus Continental Group (JCG) – Humphrey Kariuki is credited with building some of the most successful businesses in Africa within the Power, Hospitality and Real Estate sectors in the last 40 years.​  
JCG's core objective is to build impactful businesses that move people towards a bright, sustainable future. Now, more than ever, JCG is taking an entrepreneurial approach to building sustainable businesses that unlock the great untapped potential of Africa and its diverse people. Businesses with a meaningful impact in everyday lives.​ 
Humphrey was appointed as Chair of the Energy Committee on the Kenyan National Investment Council by President William Ruto. The responsibilities of the council include positioning Kenya as an attractive destination for Foreign Direct Investments, advising the Government on opportunities for trade and investment and boosting cooperation between the public and private sectors to generate greater economic growth. 
Throughout his tenure at JCG, and continued in his private life, Humphrey believes African development and long-term structural growth is dependent on access to reliable and affordable energy solutions. He has advocated for finding localised solutions through enterprise and partnerships, advancing off-grid power solutions whilst advocating for investments in renewable energy to leverage an optimal energy-mix. 
Ensuring that JCG has an ethical, responsible, and sustainable business framework in the region that safeguards delivery of its commitments to all stakeholders continues to be a priority for Humphrey. He believes that we are all responsible for advancing an inclusive environment, and giving back to the community will ensure a sustainable future for all.  His philanthropy journey continues to positively impact communities in education and health, whilst supporting relief efforts in the Africa region during natural disasters. 
An advocate of wildlife conservation, he supports the Mount Kenya Wildlife Conservancy whose flagship project is the rehabilitation of the endangered Mountain Bongo antelope.​ He is also actively spearheading efforts towards the re-forestation of the Mountain Bongo's natural habitat on the slopes of Mount Kenya – 40,000 indigenous trees will have been planted by the end of 2023. 
HK believes that business has a central role to play in improving the lives of all Africans through economic empowerment and creating better opportunities for growth and development. He wants to set new benchmarks for African entrepreneurs, encouraging them to re-invest in the growth and development of the African market.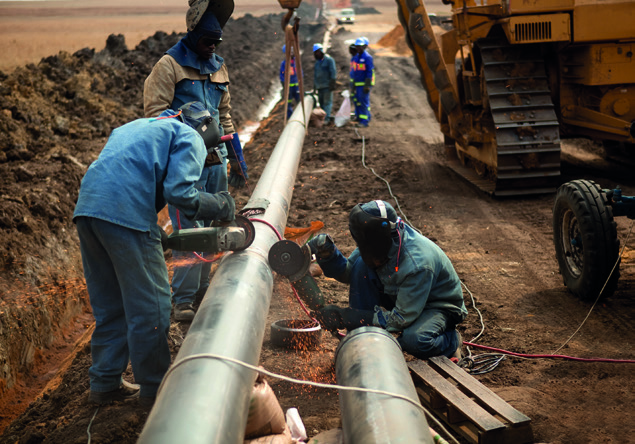 HK has also been clear that business needs to put something back. Through various initiatives he is providing support to education, healthcare and conservation initiatives. By striking a match he hopes to light a fire that will bring positive change to Africa.